Felt-A-Frump Needle Felting Kit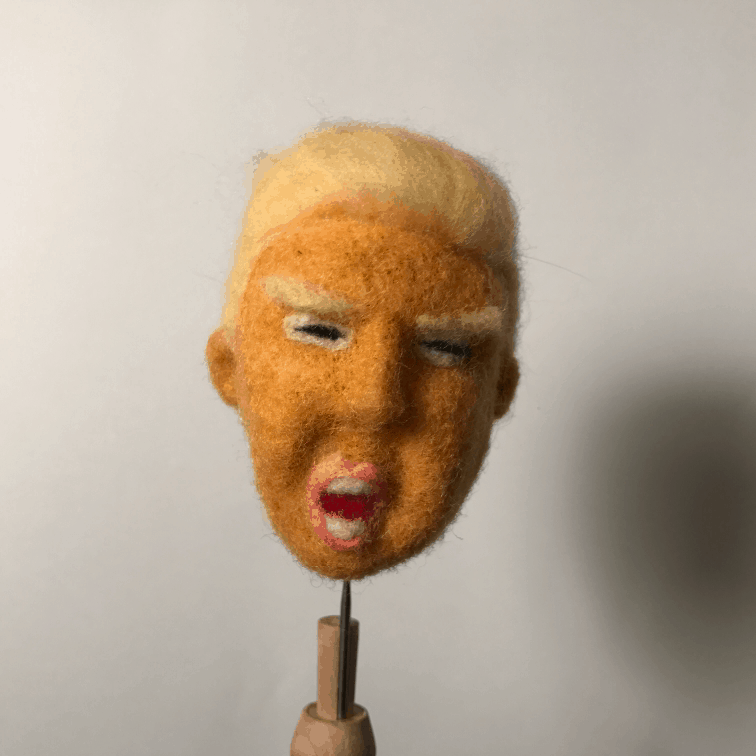 Felt-A-Frump Needle Felting Kit
The Felt-A-Frump needle felting kit comes with all the materials you need to make your own frumpy, xenophobic head-of-state. No additional purchases necessary!
- All the wool and thread you need
- 3 felting needles
- Finger guards
- Foam poking board
- Step-by-step instructions
Caution: Needles are fragile and sharp. Misuse could result in choking, cuts, bleeding and other forms of injuries. Keep all materials away from kids and anyone under the age of 18.
Felt-A-Frump and Stucker Brothers LLC are not responsible for any injuries sustained from using our needles or products. Felt your Frump at your own risk.